Notice
: Undefined offset: 1 in
/home/cheski2020/public_html/cheski/wp-content/themes/jnews/class/ContentTag.php
on line
86
Notice
: Undefined offset: 1 in
/home/cheski2020/public_html/cheski/wp-content/themes/jnews/class/ContentTag.php
on line
86
Notice
: Undefined offset: 1 in
/home/cheski2020/public_html/cheski/wp-content/themes/jnews/class/ContentTag.php
on line
86
Notice
: Undefined offset: 1 in
/home/cheski2020/public_html/cheski/wp-content/themes/jnews/class/ContentTag.php
on line
86
Notice
: Undefined offset: 1 in
/home/cheski2020/public_html/cheski/wp-content/themes/jnews/class/ContentTag.php
on line
86
Notice
: Undefined offset: 1 in
/home/cheski2020/public_html/cheski/wp-content/themes/jnews/class/ContentTag.php
on line
86
Notice
: Undefined offset: 1 in
/home/cheski2020/public_html/cheski/wp-content/themes/jnews/class/ContentTag.php
on line
86
Notice
: Undefined offset: 1 in
/home/cheski2020/public_html/cheski/wp-content/themes/jnews/class/ContentTag.php
on line
86
Notice
: Undefined offset: 1 in
/home/cheski2020/public_html/cheski/wp-content/themes/jnews/class/ContentTag.php
on line
86
Notice
: Undefined offset: 1 in
/home/cheski2020/public_html/cheski/wp-content/themes/jnews/class/ContentTag.php
on line
86
Notice
: Undefined offset: 1 in
/home/cheski2020/public_html/cheski/wp-content/themes/jnews/class/ContentTag.php
on line
86
Notice
: Undefined offset: 1 in
/home/cheski2020/public_html/cheski/wp-content/themes/jnews/class/ContentTag.php
on line
86
Notice
: Undefined offset: 1 in
/home/cheski2020/public_html/cheski/wp-content/themes/jnews/class/ContentTag.php
on line
86
Notice
: Undefined offset: 1 in
/home/cheski2020/public_html/cheski/wp-content/themes/jnews/class/ContentTag.php
on line
86
Notice
: Undefined offset: 1 in
/home/cheski2020/public_html/cheski/wp-content/themes/jnews/class/ContentTag.php
on line
86
Notice
: Undefined offset: 1 in
/home/cheski2020/public_html/cheski/wp-content/themes/jnews/class/ContentTag.php
on line
86
Notice
: Undefined offset: 1 in
/home/cheski2020/public_html/cheski/wp-content/themes/jnews/class/ContentTag.php
on line
86
Notice
: Undefined offset: 1 in
/home/cheski2020/public_html/cheski/wp-content/themes/jnews/class/ContentTag.php
on line
86
Notice
: Undefined offset: 1 in
/home/cheski2020/public_html/cheski/wp-content/themes/jnews/class/ContentTag.php
on line
86
Notice
: Undefined offset: 1 in
/home/cheski2020/public_html/cheski/wp-content/themes/jnews/class/ContentTag.php
on line
86
Notice
: Undefined offset: 1 in
/home/cheski2020/public_html/cheski/wp-content/themes/jnews/class/ContentTag.php
on line
86
Notice
: Undefined offset: 1 in
/home/cheski2020/public_html/cheski/wp-content/themes/jnews/class/ContentTag.php
on line
86
Notice
: Undefined offset: 1 in
/home/cheski2020/public_html/cheski/wp-content/themes/jnews/class/ContentTag.php
on line
86
Notice
: Undefined offset: 1 in
/home/cheski2020/public_html/cheski/wp-content/themes/jnews/class/ContentTag.php
on line
86
Greatest Dwelling Offers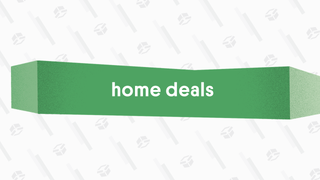 Greatest Dwelling Offers
The very best house, kitchen, good house, and automotive offers from across the net, up to date each day.
GoWISE 11.6 Quart Air Fryer Oven w/ Rotisserie & Dehydrator | $79 | Meh
Meh has a deal on an air fryer oven that may do all of it right now. For simply $79 ($103 at Amazon) you may air fry in addition to dehydrate and rotisserie meals on this 11.6-quart system from GoWise.
The GoWISE air fryer oven with its rotisserie operate looks as if an important equipment to have available for Thanksgiving, which is arising very quickly. I do know I personally would reasonably have a rotisserie hen over turkey any day, however this is able to even be a good way to arrange some sides and save on helpful oven area.
This deal is simply good for right now, so don't maintain out if you need an air fryer oven in your kitchen.
---