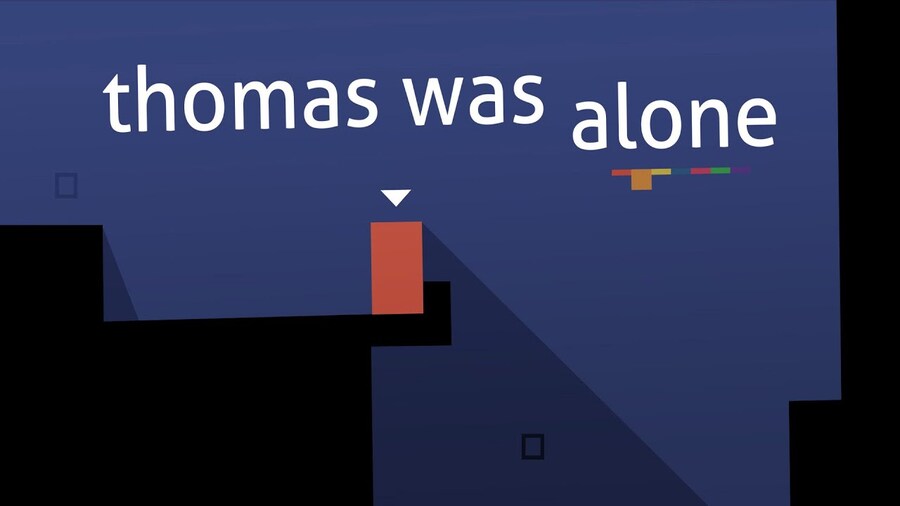 Indie puzzle-platformer Thomas Was Alone will be launching on Nintendo Switch next year, its creator has confirmed.
Originally starting out as a Flash-based browser game around a decade ago, Thomas Was Alone has gone on to be a huge success on a number of different gaming platforms, including the Wii U. In our review of that version, we said that it deserved to be recognised as one of the console's very best download-only titles, giving it a very strong score of 9/10.
Now, it'll be available to a whole new audience on Switch. Creator Mike Bithell spilled the beans on social media today.
Thomas Was Alone is an indie minimalist 2D platformer about friendship and jumping and floating and anti-gravity. Guide a group of rectangles through a series of obstacles, using their different skills together to get to the end of each environment. Listen to awesome music by David Housden. Jump over rectangles meticulously placed by Mike Bithell. Listen to voiceover read wistfully and a bit amusingly by Danny Wallace.
Thomas Was Alone tells the story of the world's first sentient AIs, and how they worked together to, well, not escape: Escape is a strong word. 'Emerge' might be better. 'Emerge' has an air of importance about it, while keeping the myriad plot twists and superhero origin stories you'll discover under wraps. We didn't even mention the bouncing. That'd be overkill.
As you can see, no exact date has been given just yet, but we'll make sure to keep an eye out for more news on its Switch debut over the next few months.
Have you played this one on other platforms? Would you play it again on Switch? Share your thoughts with us in the comments.